Tanabata (Star Festival)
Tanabata (Star Festival ) party was held with participation of 19 people.

After hearing Tanabata legend, the participants made various Tanabata decorations with papers such as paper strips, paper lanterns, shells.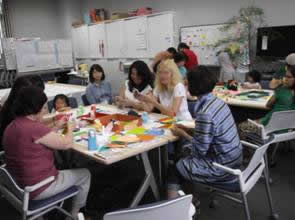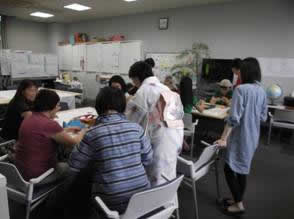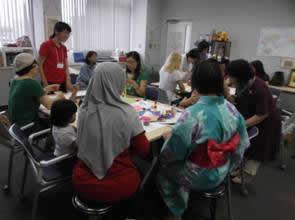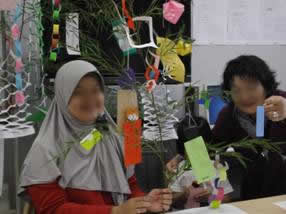 The guests wrote their wishes in Hiragana on the paper strips and hang them to a branch of bamboo together with other decorations they made.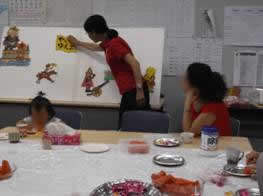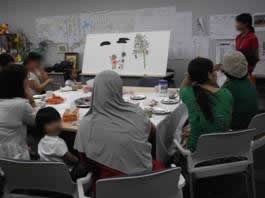 Storytelling using felt shapes was given by a club member.
There was a round of singing old children's song of Tanabata; Sasanoha sara sara...